Children's Disability Project helps child get full SSI benefits after she is denied twice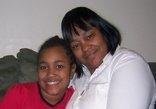 Crystal is a beautiful nine-year-old girl who suffers from debilitating juvenile diabetes mellitus. Crystal lives with her mother, a seven-year-old sister, and a seventeen-year-old brother. The family moved to Massachusetts from North Carolina in January 2009 for specialized medical care at the Joslin Diabetes Center in Boston.
Crystal's diabetes is severe and uncontrolled. Her blood sugar is chronically high and she has suffered a seizure in the past which was most likely connected to her diabetes.Crystal receives insulin injections throughout the day. Her life is filled with hospital visits, medication, and constant monitoring of her blood sugar level.
After being denied twice for Supplemental Security Income (SSI) benefits, Crystal's mother called GBLS seeking legal assistance. GBLS' Children's Disability Project (CDP) took the case, which was particularly challenging because the Social Security Administration (SSA) medical expert did not have a complete record when he reviewed the case. At the hearing before the Administrative Law Judge, Crystal's mother and her CDP attorney explained the disabling toll diabetes takes on the young girl. Crystal's mother presented compelling testimony about how diabetes affects her daughter's everyday life, specifically explaining how diabetes limits Crystal's ability to play with other children.
With CDP's help, Crystal was awarded full SSI benefits.  Recently, Crystal's mother received permission from the SSA to use some of  Crystal's retroactive benefits to pay for a summer camp program at the Joslin Clinic.This year at camp Crystal can meet other children like her and learn how to face the challenges of living with diabetes.