Access to Justice
Every day, GBLS attorneys and paralegals provide critical legal advice and representation to low-income individuals. In addition, thousands of other poor families and individuals benefit from the systemic advocacy GBLS carries out on behalf of its clients. A few examples include:
Increased safety for battered women and their children thanks to improved laws governing custody, visitation, and restraining orders.
Improved access to public transportation for thousands of individuals with disabilities, the result of a class action settlement with the Massachusetts Bay Transportation Authority in April 2006 in which GBLS represented the plaintiffs.
Improved protection for victims of political and gender-based persecution seeking asylum in the U.S.
Increased hourly wages for low-wage workers as a result of the Boston's Living Wage Ordinance and Massachusetts' increased minimum wage.
Improvement of the unemployment system for low-wage workers, non-English speaking claimants, and domestic violence survivors.
Long term preservation of close to 3,000 units of affordable housing for the poor, elderly, and disabled, which were going to be converted to market-rate rents.
The Need
Despite all GBLS' extraordinary work, it is not enough. Every day, three our of five clients with legitimate claims are turned away due to a lack of staffing resources. These people, with meritorious legal claims, have nowhere else to turn to seek justice.
Our Mission
Our mission is to provide free legal assistance to as many low-income families as possible to help them secure the most basic necessities of life.
GBLS plays a unique role in the social service delivery system. It is the agency to which other providers refer clients when no one else can help and legal assistance is needed.
Our clients are:
victims of domestic violence and their children needing protections against abuse,
homeless families seeking access to emergency shelter or permanent housing
families facing destitution in need of subsistence benefits
low-income renters facing possible homelessness
elders and individuals with disabilities in need of critical income and medical benefits
immigrants fleeing torture and persecution needing protection in our country
and low-wage workers denied their earned wages and benefits.
READ OUR CLIENTS' STORIES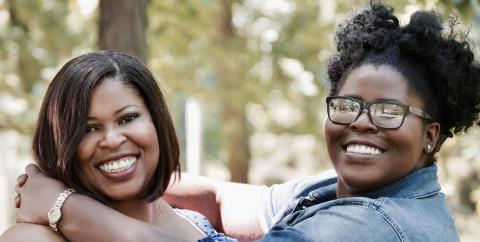 "Margaret" was a successful real estate broker when multiple misfortunes changed her from a contributing member of society to just hanging on while homeless. After many years, settling her considerable tax debts helped restart her onto a productive path. In the early 2000s Margaret was selling…