Immigration Unit: Protecting Human Rights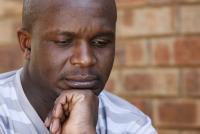 After his search for justice for his father's murder led to government officials torturing him nearly to death, "Bosco" fled to the U.S. from Rwanda.  He was a child when the genocide in Rwanda broke out in 1994.  Bosco's Hutu father was brutally murdered when the Rwandan Patriotic Army (RPA)…
The Immigration Unit provides legal represention and advocates on behalf of low-income immigrants. We prioritize cases of immigrants who are seeking permanent refuge and safe haven, individuals subjected to domestic violence and unaccompanied children. Our goal is to enable our clients to become documented, and ultimately to attain permanent legal status in the United States.
Direct Client Services
We represent prioritized clients and cases before the U.S. Department of Homeland Security (including U.S. Citizenship and Immmigration Services (USCIS) and U.S. Immigration and Customs Enforcement (ICE)), the U.S. Department of Justice (including the Executive Office for Immigration Review (EOIR) and federal courts.
Community Partnerships
We provide immigrant communities and service providers with advice, counsel, brief services and updated information concerning rights and remedies available under the Immigration and Nationality Act (INA).
We provide clinical training for law students and training for advocates in this area of law.
We coordinate with local, national and international immigrant rights, civil rights and human rights networks.
Impact Advocacy
We uphold the human rights of clients as elaborated in the Universal Declaration of Human Rights. In this spirit,  we advocate for law reform and systemic changes on prioritized issues and procedures.