Children's Disability Project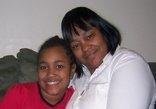 Crystal is a beautiful nine-year-old girl who suffers from debilitating juvenile diabetes mellitus. Crystal lives with her mother, a seven-year-old sister, and a seventeen-year-old brother. The family moved to Massachusetts from North Carolina in January 2009 for specialized medical care at the…
Children's Disability Project (CDP) provides skilled legal representation to children with disabilities who have been wrongfully denied Supplemental Security Income (SSI) benefits. 
We invite you to read more about CDP on our new blog.
What is Children's SSI?
Supplemental Security Income, called SSI benefits, is a federal government program managed by the Social Security Administration. The SSI program pays a monthly cash benefit to children with disabilities. Two requirements are necessary in order to qualify for SSI benefits: (1) the family must have limited income and assets; (2) the child must have a disability as defined by Social Security regulations.
The legal definition of children's disability is different from the common notion of a disabled child. For example, a child under 18 is considered disabled by Social Security if he or she has a physical or mental condition that is documented by medical evidence and that results in marked or severe functional limitations. The condition also must have lasted — or be expected to last — at least 12 months or end in death.
Our Services
We assist vulnerable families in navigating all levels of the SSI appeals process by gathering evidence from doctors, therapists, and teachers and using it to present a compelling and accurate picture of our child clients. As a result of our help, including both the written legal memoranda we prepare for administrative hearings and our representation at those hearings, many children have been awarded the benefits they need and deserve. In addition, we appeal unfavorable administrative decisions to the federal court when there is a strong legal basis to do so. 
Our dedication to our young, vulnerable clients and skilled legal advocacy has garnered local and national recognition. Local administrative law judges routinely refer difficult childhood disability cases to us, and pro bono advocates from around the country call on us for advice on how best to prepare their cases.
Special Education
Many of our child clients have impairments that affect their ability to function academically and/or socially at school. CDP can advise SSI clients on some of the basics of special education law, but we do not represent clients in their special education cases. If you would like information about special education, we recommend the following websites: