Elder, Health and Disability: Protecting the rights of elders, preserving access to health care and disability benefits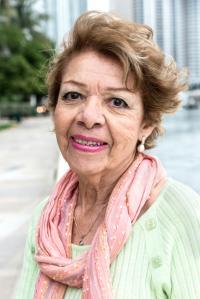 Greater Boston Legal Services assisted "Pauline", a 77-year-old elder living in Chelsea, who fought to stay in her own home despite family struggles and serious health problems.  Pauline faced tragedy when she lost her daughter who had been her primary caretaker.  After her daughter's death,…
The Elder, Health and Disability Unit represents elders, people with disabilities and families to ensure that they have the income, health care and services that they need to live independently in the community. Our work promotes affordable housing for seniors, access to quality health care, Social Security or SSI income. We work to keep people out of institutions and to improve the quality of life for those who live in institutions. We empower people to make decisions about their lives and support people with disabilities in their fight for accessibility. 
Direct Services
Our major priorities include:
Preservation of Housing for Elders by defending against evictions from public and subsidized housing, since it is housing of last resort. Loss of this housing almost always means homelessness, and physical and emotional decline for the elder.
Economic security for families, adults, and elders through the provision of  Social Security/SSI benefits which can help lift elders, adults and children out of poverty. We work to ensure that these clients are provided with the fundamentals of due process, including adequate notices, fair hearings and timely receipt of benefits. 
Strengthening access to health care for families, adults, and elders in order that their right to quality affordable health care becomes a reality. We work to ensure that people with disabilities, children and elders have access to the coverage and services they need to maintain health.
Advancing the rights of people with disabilities by representation of children with psychiatric disabilities on issues related to their rights under Rosie D. and representation of youth and adults who need services from state agencies for their mental health needs.
Defending the rights of immigrants who often do not understand what programs they may be eligible for, or have been erroneously turned down for assistance and are isolated due to language or misunderstanding.
Protecting the rights of the most vulnerable elders including those in nursing homes and/or under guardianship by representing them in nursing home eviction cases and ensuring that their due process rights are protected in guardianship proceedings.
Read more about the GBLS Elder, Health and Disability Unit's direct client services.
Elder, Health & Disability Community Partnerships
Community partnerships are a mainstay of our elder, health and disability work.  They enable us to expand our advocacy efforts. Our current collaborative initiatives include ensuring access to health care, providing economic security and preserving housing for elders.
Read more about our community partnerships.
Elder, Health & Disability Impact Advocacy
The current priorities for our impact advocacy are guardianship reform, ensuring the rights of isolated nursing home residents, improving access to hospital services and transportation services for people with disabilities and ensuring access to health care services.
Read more about the Elder, Health and Disability Unit's impact advocacy.
Elder Abuse Prevention Project
Elder abuse is a prevalent and growing problem across the Commonwealth. Each year millions of older Americans, including thousands in Massachusetts, are abused, neglected, and exploited.  However, despite the prevalence of elder abuse, it is one of the most unacknowledged problems in America.  
The Elder Abuse Prevention Project (the "EAPP") of Greater Boston Legal Services is dedicated to ensuring that older adults in the greater Boston area live free from abuse, neglect, and exploitation. Utilizing a community-wide model that prevents and responds to elder abuse, the EAPP provides trainings to care providers, community members, and seniors to increase public awareness; offers legal advice and representation to abuse victims; advocates for systemic reform; and builds local community networks that prevent and intervene in cases of abuse.
Read more about the Elder Abuse Prevention Project.
Massachusetts Guardianship Policy Institute:
For almost thirty years, Greater Boston Legal Services along with our client groups, has led guardianship reform advocacy campaigns to protect the fundamental liberty and autonomy of elderly and disabled people who face loss of independent decision-making through imposition of Court-ordered guardianship and/or conservatorship. With the growing elderly population living longer with incapacities, the population at risk has increased.
Our central goals include strengthening due process protections for those at risk, including right to counsel, as well as establishing a quality Public Guardian to prevent abuse and exploitation, alleviate poverty and stabilize the unbefriended, who have no family or friends to step up and help.
Following twenty years of advocacy, in 2009, we successfully passed a comprehensive guardianship reform law, including strong due process and accountability protections for those under guardianship. 
In 2014, we helped to organize the Massachusetts Guardianship Policy Institute, MGPI, collaborating with Northeast Justice Center, and Guardianship Community Trust. Our work includes research, education and advocacy to advance ideas and policies that improve the lives of all adults who, due to functional impairments, are unable to care for themselves or manage their property, without help, especially those who lack personal and financial resources to find help privately. The MGPI website is http://guardianship.institute/index.php, and we welcome new subscribers. 
MGPI has held a series of four Colloquia, bringing together community leaders, policy makers, advocates and scholars statewide to develop better policy for the unmet guardianship needs in Massachusetts. In December 2016, we filed a bill, H 3027, S 1177, to create a much-needed Public Guardian through a public-private partnership.
The Institute is also developing policies to improve support and resources for family members and volunteers who might want to step up to serve as guardian. The Institutes promotes least restrictive alternatives to guardianship, including wider use of Health Care Proxies and Powers of Attorney to maximize personal control and self-determination.