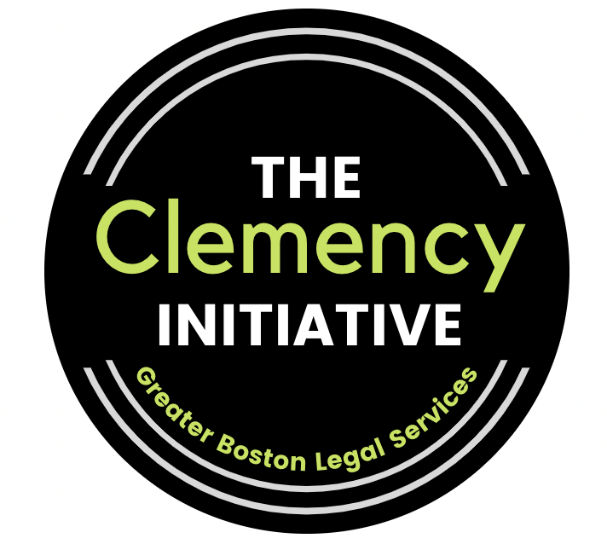 ABOUT US
Greater Boston Legal Services (GBLS) has launched a first-of-its-kind Clemency Initiative for a Massachusetts legal aid organization, focused on holistic advocacy and outreach to low-income BIPOC and LGBTQ+ individuals in Boston. 
Clemency, whether in the form of commutation to shorten a prison sentence or a pardon to forgive the offense and eliminate collateral consequences, is rarely granted in Massachusetts. The purpose of this initiative is to overhaul the clemency process in Massachusetts and to help families and individuals stay connected to their loved ones who are in jails and prisons.
DIRECT SERVICES
GBLS will provide legal assistance and representation to clients seeking clemency. We also educate people seeking clemency about criminal record sealing, expungement, and ways to address the collateral consequences of their records.
PUBLIC AWARENESS CAMPAIGN
Our efforts focus on systemic race and gender inequities fueled by routine denials of clemency petitions and the need to create a more just process for awarding clemency to the many people serving life without parole sentences in prison.
We will host community meetings and "know your rights" events to help people learn about how to file a clemency petition and how to address problems that families have visiting and staying in contact with their loved ones in jails and prison. 
We are collaborating with other organizations including Families for Justice as Healing (FJAH), the National Council, Black & Pink and Black & Pink Massachusetts, and the Massachusetts Bar Association to build on and contribute to public education campaigns that raise awareness about the importance of clemency and the need to reinvigorate the clemency process in Massachusetts. 
COMMUNITY INVESTMENT
This initiative acknowledges that incarceration does not just affect those held in custody but has devastating effects on people in BIPOC communities. 
We acknowledge the work of formerly incarcerated and directly affected Black women at Families for Justice as Healing and The National Council for Incarcerated and Formerly Incarcerated Women and Girls who have been leading the #FreeHer campaign with clemency as a central tenet. FJAH and the National Council have been raising awareness and fighting for clemency to free all women older than 50, women with illnesses and disabilities, and women who are survivors of violence. FJAH and the National Council refer women to the Clemency Initiative as part of the initial launch of our program and its community-led efforts. 
CONTACT US 
Send your name, email, address, and phone number to clemency@gbls.org or leave a message at 617-603-1797 if you are incarcerated in a Massachusetts state prison and need clemency help.