With GBLS' Help, Rwandan Victim of Torture Gains Asylum in the U.S.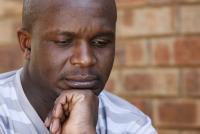 After his search for justice for his father's murder led to government officials torturing him nearly to death, "Bosco" fled to the U.S. from Rwanda.  He was a child when the genocide in Rwanda broke out in 1994.  Bosco's Hutu father was brutally murdered when the Rwandan Patriotic Army (RPA) entered Kigali, the capital city, to stop the genocide of the Tutsis, but then aided retaliatory killings of Hutus.
Bosco's Tutsi mother and older brother fled the country after receiving serious threats, leaving Bosco and his younger siblings behind to grow up in Rwanda.  After finishing his studies and obtaining a job, Bosco filed a criminal case in the Rwandan courts to obtain justice for his father's murder, invoking legal procedures designed specifically for those, like him, who sought justice for the inhuman acts that had occurred during the genocide.  The filing of the case led to government officials detaining and torturing him.  He almost died, but was ultimately released through the intervention of a relative. 
After recovering from his wounds and carefully planning his escape, Bosco fled Rwanda, needing to leave his wife behind.  Upon arriving in the U.S., he knew that he needed to seek political asylum to stay.  Bosco had no money to hire a private lawyer.  He learned, through word-of-mouth, about the services that GBLS' Immigration Law Unit provides.  GBLS attorney Jane Rocamora and volunteer attorney Guenter Hiort represented Bosco and filed an application for political asylum on his behalf.  In fall 2011, Bosco was granted asylum by the U.S. immigration authorities.  GBLS then provided him with assistance to file a petition allowing his wife to reunite with him in the U.S.