GBLS wrap-around services prevent disabled couple's eviction and stabilize their income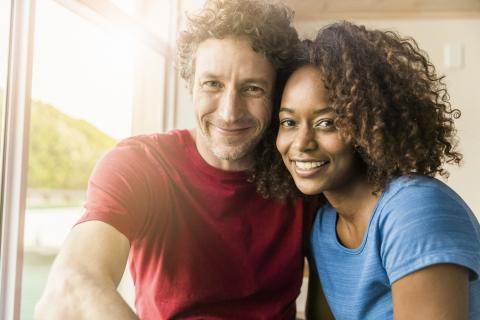 A married couple, "Joan" and "Michael", were referred to GBLS' Cambridge and Somerville office (CASLS) two days before their eviction trial for nonpayment of rent. They had already missed their "Answer deadline," which meant they had not asserted any defenses or filed counterclaims, and thus were very likely to be evicted by the judge at trial. Having previously been homeless, this couple was terrified of losing their apartment, and they were angry and frustrated by their predicament.
Because both Joan and Michael struggle with disabilities, they were unable to sustain employment long enough to save money for rent each month. On top of that, the apartment had many serious issues which exacerbated the symptoms of their disabilities, including plumbing leaks, the kitchen stove not working properly, poor insulation (so the unit was very cold), and dirt coming up the old pipes into the bathtub making it challenging to bathe. 
They had tried unsuccessfully over many months to get the landlord to fix the problems with the apartment, and they did their best to pay their rent on time. However, by the time they came to CASLS for help they were already $12,000 behind in rent and the majority of the bad conditions remained.
Luckily, their CASLS attorney was able to reach the landlord's attorney right away and successfully negotiated for a postponement of trial so Joan and Michael would have time to apply for rental assistance to cover the back rent. The CASLS attorney also obtained a significant reduction in the amount due (nearly halving it), based on the terrible conditions, and worked with the landlord's attorney to get the problems fixed.
With the arrears paid off and the apartment's conditions fixed, Joan and Michael's attorney assisted the couple in applying for an "in-place" Section 8 voucher, a program offered through the Cambridge Housing Authority (CHA) for Cambridge residents to allow tenants who cannot afford their rent, and who qualify for the Section 8 program, to stay in their existing unit using the rental subsidy.
With the CASLS attorney's ongoing support and advocacy over several months, this couple's Section 8 application was approved with CHA and they now have a new one-year lease at their apartment, also negotiated by CASLS. Their housing eviction case was dismissed, and their rent amount moving forward is affordable. 
The CASLS attorney also helped this couple successfully apply for and receive SNAP/food stamps and EAEDC (state disability) benefits,  so they now have reliable funds for food and a basic monthly income. With the patient and diligent work of CASLS' staff, Joan and Michael were able to move through this crisis, and with stable, affordable housing and basic benefits in place, they can now focus on their health and plans for their future.