Winning Back Illegally-Denied Minimum Wage and Overtime Payments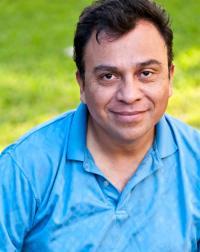 With very limited economic opportunity at home in Central America, Pablo had immigrated to Boston to find work to support his family.  Willing to work hard for long hours, he found that restaurants were eager to hire him at low wages to wash dishes, prepare meats and vegetables, and clean the kitchen.
For nearly two years, Pablo worked 60-70 hours per week for a restaurant outside Boston.  He had accepted the employer's offer of $8.50 per hour for all hours worked, not knowing that he was entitled to receive overtime pay when he worked more than 40 hours per week.  However, after his first few months of work, Pablo found himself both being paid only sporadically and far less than the Massachusetts minimum wage of $8.00 per hour.  When Pablo complained, his employer assured him that he would get the wages promised.  When Pablo realized that the employer's promises were hollow, he sought legal advice from Centro Presente a community-based organization in Somerville, which referred him to GBLS.   GBLS attorney Audrey Richardson informed Pablo not only that he was entitled to recover his promised but unpaid wages, but that his employer was obligated under the law to pay time-and-half for his overtime hours.
Once he learned about his wage rights, Pablo casually mentioned to his attorney the arrangement at his prior job, where he had been working a schedule of over 63 hours per week for a flat monthly salary that came out to about $325 per week.  In this earlier job, the employer had not made even a pretense of compliance with the minimum wage and overtime laws.
With little time to lose, as the statute of limitations was running, GBLS filed two separate court complaints on Pablo's behalf.  The complaints alleged that Pablo's employers had blatantly violated both Massachusetts and federal wage laws, and they sought to recover Pablo's back wages plus additional damages.  Attorney Richardson resolved both cases successfully, earning Pablo's substantial thanks and appreciation for GBLS' services.