Summer 2019 Newsletter
It's officially summer and GBLS is once again a buzzing headquarters of legal interns and special projects. If you ever interned at GBLS, you'll want to read below for what this summer's interns are taking away from their experience in civil legal aid. We've also got some interesting new projects developing – read further for how GBLS is leveraging technology to help more clients, and how we're pushing for inclusive legal advocacy for all. And, of course, we invite you to flip through our newly released 2018 Annual Report to learn more about what GBLS' advocates accomplished on behalf of clients and our community last year thanks to your support. Thank you for being our partner in justice.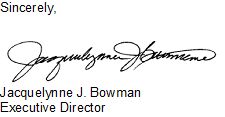 MADE to Prevent Evictions
Did you know that 25% of tenants automatically default in eviction cases? For many families and individuals, receiving an eviction notice can be such an overwhelming and stressful experience that they accept the eviction, whether justified or not. GBLS' housing law staff are experts at preventing evictions and keeping families from becoming homeless, but resources are limited. To help even more people from losing their homes, one enterprising GBLS attorney created an open source software solution called MADE, short for "MA Defense for Eviction".
MADE is an online tool that allows tenants and their families to easily do all the necessary paperwork and follow clear steps to fight an eviction and avoid homelessness. With just a smartphone or internet-connected computer, tenants can use MADE to defend against an eviction and learn about their housing rights, either on their own or with the help of a legal aid attorney or another community advocate.
Quinten Steenhuis, the creator of MADE, says, "I was inspired to create MADE after meeting tenants just a few miles from our office and realizing not everyone had the ability to take a day off work or the money to ride the T to our main office. MADE puts GBLS' eviction clinic in a smartphone and lets us help anyone, anywhere."
Quinten's invention has been eagerly received by other community groups and legal aid organizations, both locally and nationally, and even the City of Boston, which has invested in helping translate MADE into multiple languages so that more people can be helped.
Kudos to Quinten and everyone who pitched in to help develop, refine, test, and launch MADE!
Want to check MADE out for yourself, or refer tenants to the tool? You can find it on GBLS' website here.
Summer Intern Interview: 

Meet Leslie Perlera Gonzalez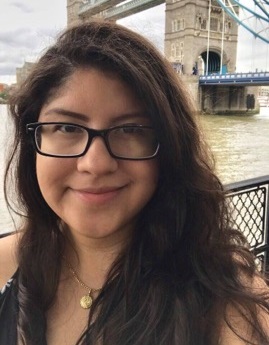 Every summer, GBLS recruits interns from across the country, offering the experience of up-close exposure to public interest work. This summer, we welcomed over 60 interns from schools ranging from Duke to Harvard, Stanford to BU, bringing into the office fresh energy and perspectives.
Leslie Perlera Gonzalez is one such intern. The first in her family to go to college, Leslie is now attending Northeastern School of Law. This summer, Leslie is serving as a legal intern in GBLS' Family Law Unit, conducting intakes and supporting clients in trial. Gonzalez credits GBLS for re-affirming her interest in litigation, and her mentor Mithra Merryman for making her a more meticulous advocate. "We like to be prepared when we walk into court," she says.
GBLS: Tell us about your background. What sparked your interest in advocacy?
LPG: Growing up, I was always the advocate for the people in my family. My parents are immigrants from El Salvador and they relied on me for a lot of things, such as translating MassHealth forms or tax documents. My first experience in the Middlesex family and probate court was when I was about nine or ten years old when my aunt, a limited English speaker, took me into court so I could interpret for her and help her make her case about what my uncle should be paying her child support.
GBLS: What inspired you to come intern at GBLS?
LPG: I wanted to work for GBLS because I like to advocate for people. I know the struggles that new immigrants face in the courtroom, hospitals, schools, and other similar institutions. Having the power to help ease those struggles is a beautiful thing.
GBLS: What have you been working on? Tell us about one of your clients.
LPG: I am currently working on helping a client apply for a divorce and a green card under the Violence Against Women Act. My client happens to be Salvadoran, and that makes my relationship with her quite special. When she struggles to explain what her life was like in El Salvador, I do not have to probe further because I have heard my own family recount the stories of war, gang violence, and poverty. I am honored to be helping my client with her case because I know what the stakes are for her.
GBLS: You're in the Family Law Unit. Have you found a mentor there?
LPG: Mithra Merryman has been a wonderful resource for me at GBLS. Her empathy and support helps me to feel capable even when I do not feel like I know what I am doing. Despite her workload, she always finds time to sit and have individual meetings with all of her interns. After my first interview with a client, we sat in her office for an hour and a half to debrief. She provided me with invaluable feedback that I will take with me and apply in all of my future client interviews.  
Thank you, Leslie, for sharing your story, and for the great work you're doing this summer!
* * * * *
Ask the interns: "What is one thing you've learned during your time at GBLS?"
"The importance of listening. […] A humbling lesson has been how to listen to the full story—who the person is, where they come from, what their living conditions are—and work around that."  –Oby Nwodoh, MIT Undergraduate
"The importance of legal aid work. The work we do really has a profound impact on people, who are often coming in for help at some of the worst times of their lives."  –Karli Grant, New England School of Law
"I've learned the importance of patience. For many of our clients, their legal issues are one of many ongoing problems in their life.  If there is a week where my clients are less responsive, I am very understanding because I know they're juggling a lot."  –Amanda Schwartz, Boston University School of Law
"I have learned that domestic violence does not discriminate by race, gender, or age. It is important to put aside all preconceptions you may have before meeting with a client for the first time because every story is unique. Our clients have survived the worst moments of their lives and they can teach us how to best serve them."  –Leslie Perlera Gonzalez, Northeastern School of Law
"I have learned the real importance of showing empathy towards clients, whether it be through actively listening to them, recognizing their emotions, or understanding that they are currently going through one of the most difficult times of their lives. I have learned that having this empathy is integral to the client-attorney relationship."  –Majda Abbas, Suffolk University Law School
Representing LGBQ/T Survivors of Intimate Partner Violence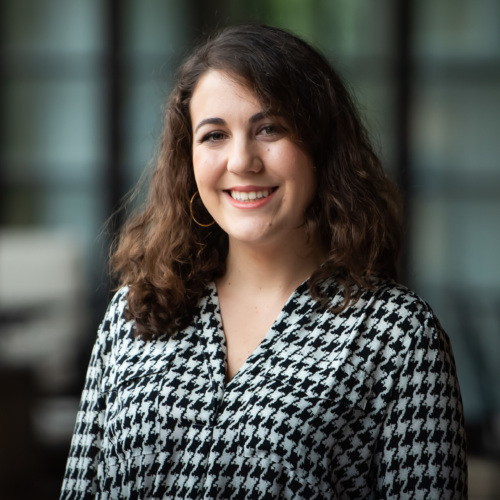 As Pride month comes to a close, we want to highlight the critical work that one of our Attorney Fellows, Emma Singer, has been doing since she joined GBLS last September. Under an Equal Justice Works fellowship funded by General Electric and King & Spalding, Emma provides LGBQ/T survivors of intimate partner violence (IPV) with legal services in family law, immigration relief, restraining orders, and name changes. Emma aims to provide culturally competent legal advocacy services and outreach to low-income LGBQ/T people experiencing IPV by establishing a new program focused on coalition-building, community education, and legal representation.
The lack of accessible legal services for LGBQ/T people experiencing IPV is a serious problem. LGBQ/T people experience IPV in ways unlike the patterns of abuse in heterosexual relationships. IPV in LGBQ/T relationships can include:
threatening to "out" the victim to friends, family, and coworkers;

controlling the means of the victim's sexual identity or expression; and

restricting access to children who may not be biologically or legally related to both parents.
Although members of the LGBQ/T community experience IPV at a rate comparable to or higher than the rate of IPV in heterosexual relationships, there are few legal services tailored to the unique needs of the LGBQ/T community. Emma is trying to change that.
In addition to representing individual clients, Emma performs outreach to organizations that serve LGBQ/T survivors (including The Network/LaRed, Fenway Health Violence Recovery Program, and others), builds relationships between the LGBQ/T community and GBLS, addresses legal issues unique to LGBQ/T survivors, provides training and technical assistance to non-legal advocates, and offers gender-neutral training in abuse prevention.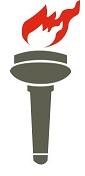 In Memoriam: Jack Ward
GBLS staff was deeply saddened by the recent passing of longtime friend and colleague John "Jack" Ward. Jack retired as GBLS' Director of Finance and Development in 2015 after 35 years with the organization. He will be remembered fondly for his generosity of spirit, insightful leadership, and genial sense of humor. Plans to honor Jack's memory and legacy at GBLS are currently underway, and will be shared with our community when they are finalized. His obituary is online here.
Greater Boston Legal Services provides free legal assistance in civil (noncriminal) matters to low-income families and individuals in the Greater Boston area, helping people access the basic necessities of life, including shelter, healthcare, and safety from abuse.
Please consider making a gift to GBLS to help make "justice for all" a reality for our most vulnerable neighbors. Thank you for supporting legal aid!