Spring 2022 Newsletter
April 2022
In March 2020, we closed GBLS' offices for two weeks. As we recently recognized the two-year anniversary of that supposed short-term closure, we're finally able to plan our return to the office in earnest.
While the phrase "the new normal" has been ever-present and ever-changing over the past two years, GBLS is now in a position to rethink how we work going forward, how our new "normal" looks even outside of a pandemic. I look forward to announcing GBLS' official reopening before too long, which will allow for hybrid work schedules, expanded use of technology, and other innovations in how and where we provide urgently needed legal services to the communities we serve.
Leading from Life: An Interview with GBLS' New Director of DEI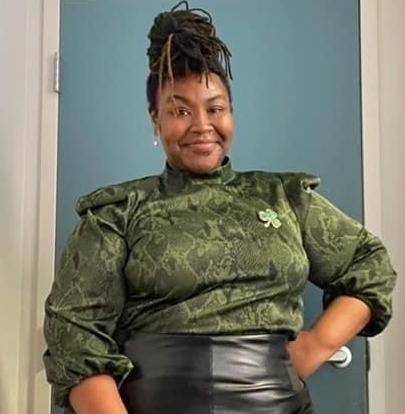 De'Von Douglass is one of GBLS' newer staff members, and her arrival this past fall was one of the most anticipated hires in recent memory. As GBLS' inaugural Director of Diversity, Equity and Inclusion (DEI), De'Von plays an important role in the organization's internal and external racial and social justice efforts. We caught up with De'Von to learn more about her and her work:
GBLS: How did you get into DEI work? What about the work that is most meaningful to you?
De'Von Douglass: I read the book Root and Branch by Rawn James Jr. during my 2L summer in law school. It details the court cases that Supreme Court Justice Thurgood Marshall and his mentor Charles Houston tried leading up to Brown vs. Board of Education. As Marshall is complaining about being a "Black Lawyer" versus a lawyer who is Black, Houston asks him, if not you, then who? I felt the same frustration as Marshall while in law school. I did not want to lead with my Blackness (or any other marginalized identities that I occupy). But this book showed me that leading from my lived experience as a Black, Indigenous, Queer woman was the most liberating way for me to lead effectively. It means the world to me to see those who are forced to the margins to recognize that they are brilliant, often untapped, wells of expertise. When they realize this, it's like a fire is lit that has been longing to burn.
GBLS: That's a powerful analogy. Speaking of origins, you're new to Boston. Where are you from and what are your first impressions of New England? 
DD: I was born in Indianapolis. I grew up in St. Louis (Go Cards!). Throughout my life I've lived in: Indiana, Hawaii, Tennessee, Missouri, Oklahoma, D.C., New Jersey, Texas, and now Massachusetts. I REALLY enjoyed my time in DC and New Jersey, so I just had to get back to the East Coast. Since moving to Boston I have fallen in love with my neighborhood. I love that on my street there is music playing in multiple languages. Dorchester is starting to feel like home. 
GBLS: GBLS staff has been doing diversity and inclusion work for many years, mostly under a different name or structure, but you are the organization's first ever Director of Diversity, Equity, and Inclusion, a role created in large part at the urging of GBLS' Racial Justice Committee. What can you say about this being the right next step for the organization?
DD: Many organizations and individuals believe in racial justice, but do not invest in racial justice. GBLS saw the pivotal moment our country and community were having after seasons of social unrest (especially after the murder of George Floyd), and rose to the occasion by hiring a DEI Director. It is an honor to meet the moment with such an amazing organization!
GBLS: Now that you've been at GBLS for six months and have had a chance to get the lay of the land, where do you see the organization's DEI work going?
DD: I see us working with the community more. So many things we are doing at GBLS are pointing to better community engagement. For example, GBLS has been accepted into the Shriver Center's Racial Justice Institute co-hort. Our project centers relationship building and engagement with Black and Brown communities. We are also beginning a community asset mapping process with the board of directors.
GBLS: You have a law degree. Do you find that helpful for doing this work?
DD: ABSOLUTELY! Having a law degree gives me the language and the skills to understand our advocates' needs. There have been multiple occasions when a case handler is explaining something to me, and we save a great deal of time because I understand civil procedure (my favorite class in law school, btw) or some substantive area of the law.
GBLS: We first learned how multi-faceted you are when you asked to start remotely so that you could perform in a production of Dreamgirls. How did that go? Now that you're here in Boston, what do you like to do for fun?
DD: Well, the reviews were amazing!! I plan to audition for shows here in Boston, as well. I have been in the recording studio since I've moved here, too! I love to sing, and I am sure our colleagues will all hear me on the elevator or in the halls once we are back in the office.
Thank you and welcome, De'Von! We're so happy to have you playing such an important role in GBLS' DEI efforts.
GBLS Supports Bills to Improve the CORI System in MA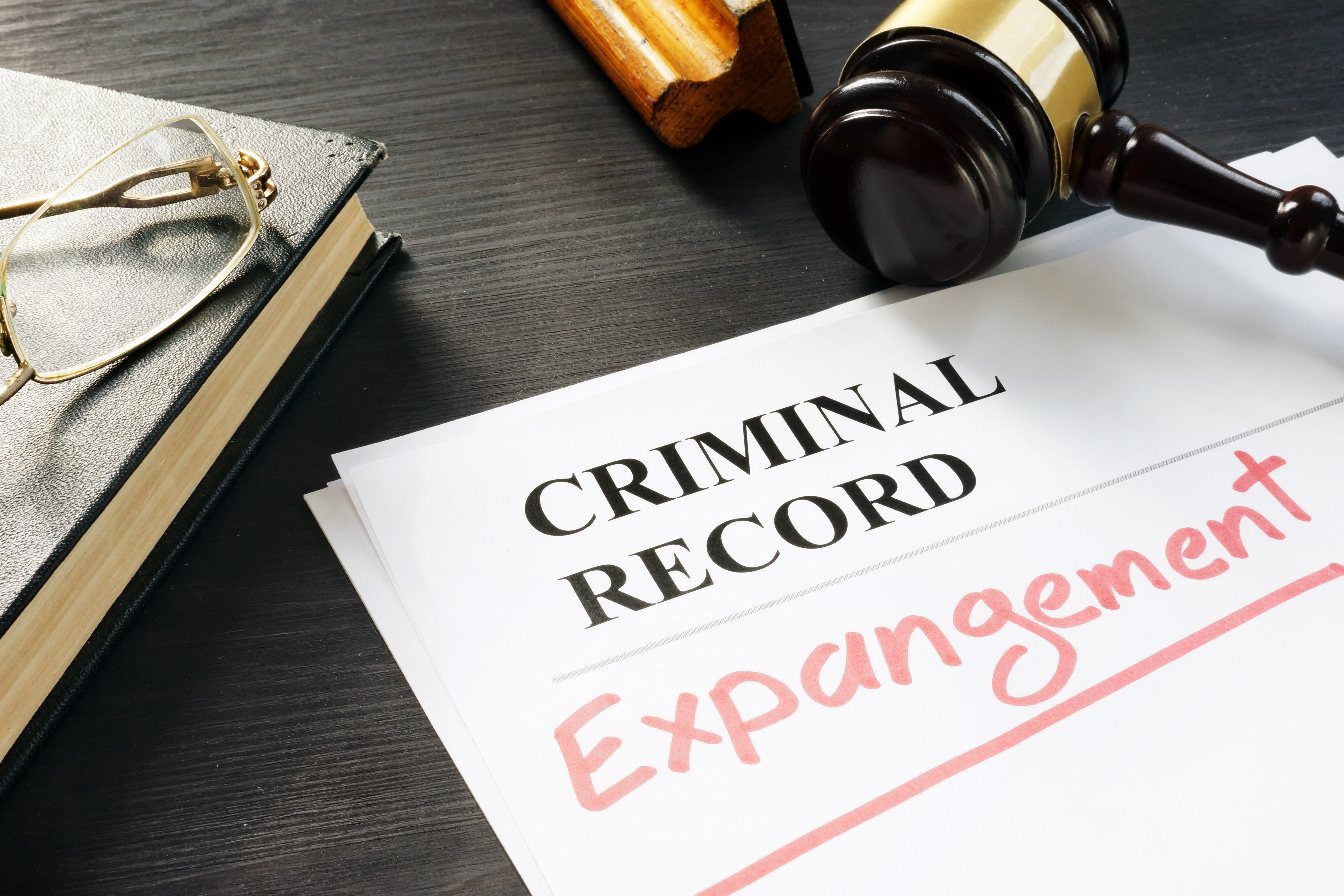 Criminal records (CORI) prevent countless people from accessing professional opportunities that help people get out of poverty. However, CORI laws can be improved to make it easier for individuals to succeed and to mitigate the harsher punishment and higher conviction rates that a 2020 Harvard Law School study found are imposed on people of color. GBLS' CORI Project has been working with legislators on a slate of bills meant to improve CORI in MA.
The bills are:
H1908 / S932: An Act providing for certificates of rehabilitation, second chances, increased success, and community prosperity. 
Allow courts to give rehabilitation certificates to people with convictions, juvenile cases, and continuances without a finding, removing most disqualifications for jobs, housing, occupational licenses, or other exclusions imposed by MA laws or regulations. Further, the bill increases anti-discrimination protections and regulates occupational licensing. 
S1037 / H1763: An Act providing easier and greater access to record sealing.
Requires automatic sealing of records after the applicable waiting period, and it requires the immediate sealing of cases after not-guilty findings.
H1568 / S925: An Act to remove collateral consequences and protect the presumption of innocence.
Provides for immediate sealing of criminal cases at the time of a final disposition if the charge did not end in a conviction and the defendant does not object.  
H1904 / S1048: An Act ensuring equitable access to cannabis related expungement.
Permits automatic expungement of marijuana possession offenses and potential expungement of marijuana distribution offenses stemming from now-decriminalized acts. Permits a person who is incarcerated for possession of marijuana to seek release.
Mayor Wu Signs Affordable Housing Executive Order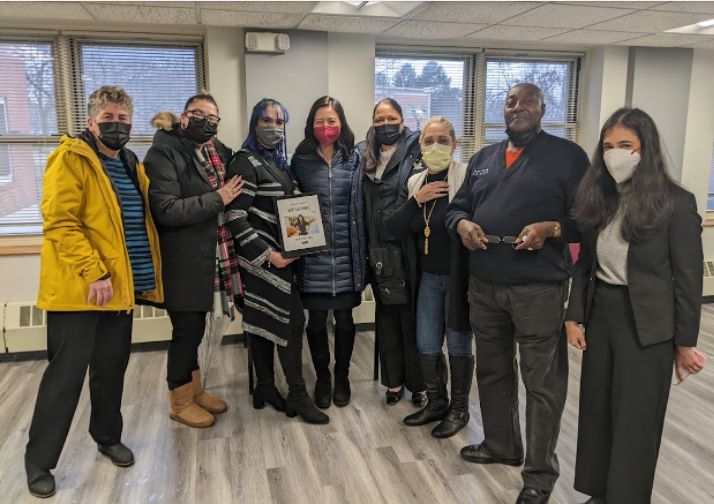 GBLS attorneys Nadine Cohen and Margaret Turner worked for 4 years with the Community Advisory Committee on Affirmatively Furthering Fair Housing (CAC) to submit the proposal adopted as this groundbreaking executive order.
From the order: "The only way to affirmatively further fair housing is to embed the principles of freedom of choice, equal access, diversity, and inclusion in the areas of urban planning, housing development, and zoning so that location does not determine anyone's quality of life or ability to prosper . . . " Read the full order here.
GBLS' Second Remote Lobby Day a Success

On February 17, GBLS held its second remote Lobby Event for Civil Legal Aid. GBLS clients, community partners, and staff gathered via Zoom with legislators to discuss the importance of legal aid to Massachusetts residents and to urge their legislators to support the MLAC budget line item increase request, which funds legal aid organizations statewide. 
The event was especially meaningful due to several terrific speakers, including State Senator Lydia Edwards and State Representative Tram Nguyen, both of whom are GBLS alumni, and GBLS client Isabelle E., whose remarks you can watch at this link.
GBLS in the News
GBLS' attorneys and advocates are some of the best poverty lawyers in the country, providing valuable expertise to clients, community partners, legislators, and the public. Here are some of their recent newsworthy efforts and media moments: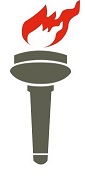 Greater Boston Legal Services provides free legal assistance in civil (noncriminal) matters to low-income families and individuals in the Greater Boston area, helping people access the basic necessities of life, including shelter, healthcare, and safety from abuse.
Please consider making a gift to GBLS to help make "justice for all" a reality for our most vulnerable neighbors. Thank you for supporting civil legal aid!
 Follow GBLS on social media and read more about our work in the community: