Dear friends,
We have a busy summer ahead of us here at GBLS! We have once again welcomed a robust new group of interns joining us from law schools and universities across the country. While here, they'll be working on important issues like services for children and survivors of domestic violence, CORI record sealing, consumer rights, projects within our Asian Outreach Center, researching resources for clients, and more. We are excited to see what they'll be able to achieve these next couple of months. 
Along with welcoming our new interns (and soon, fellows as we move into the fall!), we are also actively working on our organization's vision for the future- both from a programmatic standpoint and an operational one. On one hand, we're considering our strengths and areas for opportunity as part of a comprehensive strategic impact planning process. With respect to our physical work environment, we are evaluating our office space to make it more usable in a hybrid work environment.  The goal of both processes is to ensure that we are able to continue our important work sustainably and effectively.
Thank you for all of your past support and we hope your summer is off to an enjoyable start! 
GBLS' Disability Access Group: Ensuring Access to Justice for All
GBLS' Disability Access Group is an interdisciplinary working group of staff whose mission is to make GBLS' services more accessible to clients with disabilities. The group also keeps an intersectional lens, recognizing that clients with disabilities often experience multiple forms of discrimination and oppression and none can be addressed in isolation. 
After several GBLS advocates in different practice areas used anti-discrimination laws to hold entities like the MBTA and the Department of Transitional Assistance (DTA) accountable to provide accessible benefits and services, staff realized that they could accomplish more by working together. Advocates also felt it was important to turn the lens inward to look at the ways in which GBLS could improve access for clients with disabilities. 
At the time the Disability Access Group was formed, the group's leader, Senior Attorney Lizbeth Ginsberg had just been part of a team that negotiated a Settlement Agreement with DTA under the Americans with Disabilities Act that included detailed provisions on communication access for clients who were Deaf. It was clear to her and co-founders Alexa Rosenbloom and Jessica Podesva that GBLS needed to do more – both in the community and internally to meet clients' needs. Lizbeth shared her insights with us about the Disability Access Group, its accomplishments, and its progression over time.
GBLS: Who makes up the Disability Access Group? How does it integrate with the work of the rest of the organization?
Lizbeth Ginsberg: The group has members from across GBLS and from many job categories.  We try to provide staff with training, resources and tools to learn more about various issues (for example, communication access for clients who are Deaf or hard of hearing; substance use disorder; or plain language to make written materials more accessible).
 
GBLS: Which of the group's accomplishments thus far are you most proud of?
LG: After the group first came together, we launched a training/speaker series to try to build awareness and to get people to start thinking more about disability access as an issue for GBLS to be actively working on internally in addition to our external advocacy efforts.  This helped us to build momentum and interest and got people thinking more concretely about disability access issues for GBLS clients.  We have also been building resources on our staff intranet to equip people to do this work more accessibly.
GBLS: What does GBLS do right about Disability Access? Where can we grow?
LG: We have committed staff who care deeply about our clients and do their best to meet client needs.  I think there is room for growth at every level (interpersonal, institutional, etc.) to continue to build an inclusive environment for both staff and clients. Personally, I would love to see GBLS adopt a Universal Design lens. Through Universal Design, environments are designed to be as inclusive as possible, and the burden is on the environment rather than on an individual to request an accommodation. Rather than a strict focus on legal compliance with anti-discrimination laws, Universal Design focuses on building environments that are more broadly inclusive. 
GBLS: How does your background influence your role as the leader of the Access Group?
LG: My personal background contributed to my commitment to access issues because I have family members with chronic health issues and/or disabilities, so it has always been part of my consciousness.  My work influenced my commitment to improving accessibility at GBLS because I believe we need to hold ourselves to the same standards to which we hold third parties.
Thank you to Lizbeth and the members of GBLS' Disability Access Group for your work to improve our organization and how we serve our clients!
Film Screening & Fundraiser in Honor of GBLS' Asian Outreach Center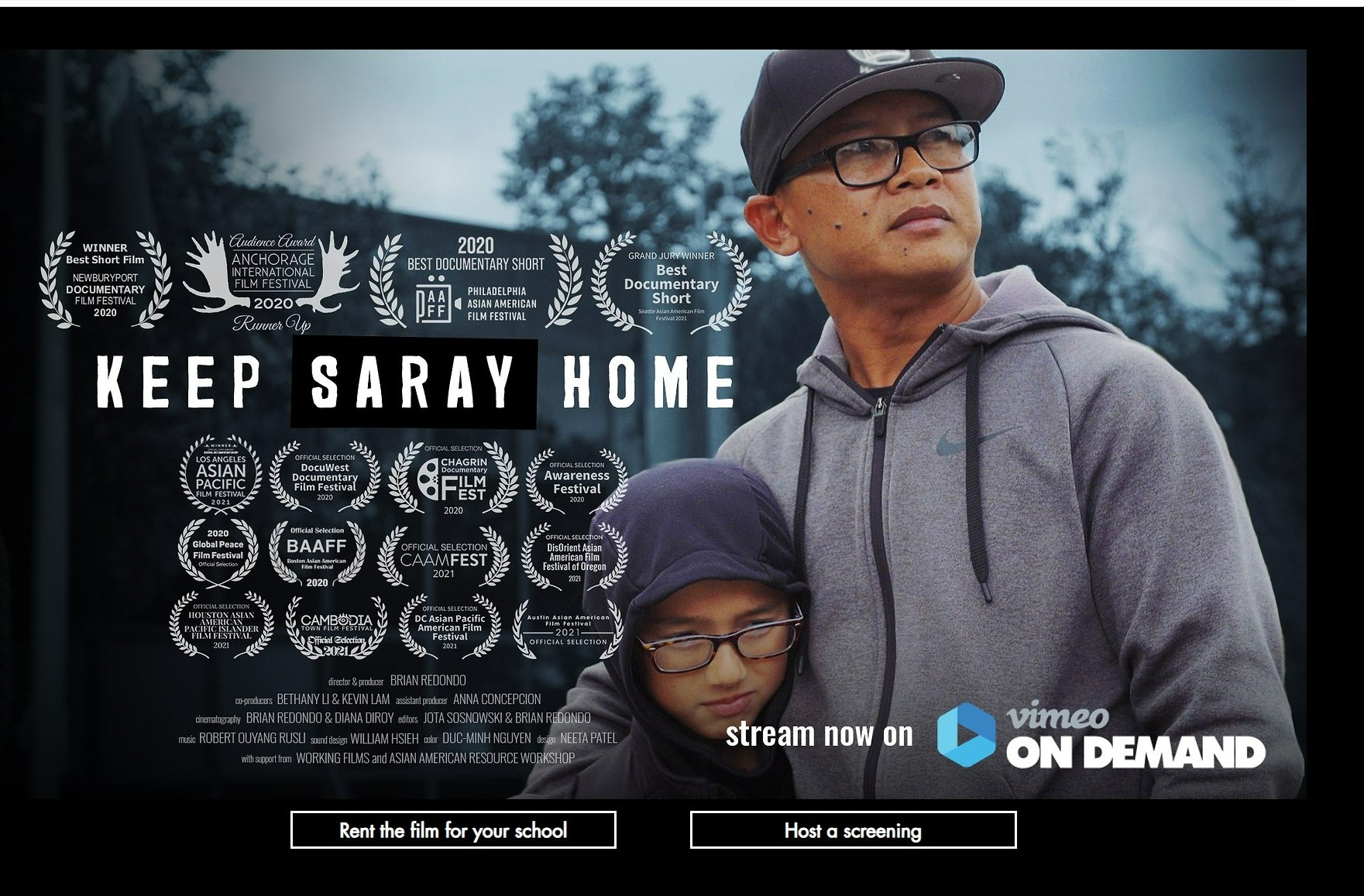 To commemorate GBLS' Asian Outreach Center's (AOC) 50th anniversary and AAPI Heritage Month, the Asian American Lawyers Association of Massachusetts (AALAM) held a film screening of the award-winning documentary "Keep Saray Home" on May 10th. The screening was co-sponsored by Mintz, Levin, Cohn, Ferris, Glovsky, and Popeo, P.C., who graciously hosted the event; and Asian American Resource Workshop (AARW), a frequent partner and ally to the Asian Outreach Center.
"Keep Saray Home" is a short film that follows the journey of three Southeast Asian American families, including now-former GBLS clients as they struggle with the imminent threat of deportation. Their experiences as refugees from Cambodia and Vietnam shed light on the devastating impact of the unjust immigration and criminal legal systems, while highlighting the transformative power of community organizing and movement lawyering.
AALAM held the event in conjunction with their generous support of the Asian Outreach Center's 50th anniversary, including a matching gift opportunity. To help GBLS take advantage of AALAM's offer to double gifts to the AOC up to $25,000, please donate here: https://www.gbls.org/support-gbls/asian-outreach. Thank you to AALAM, Mintz, and AARW for your support of the Asian Outreach Center and our clients!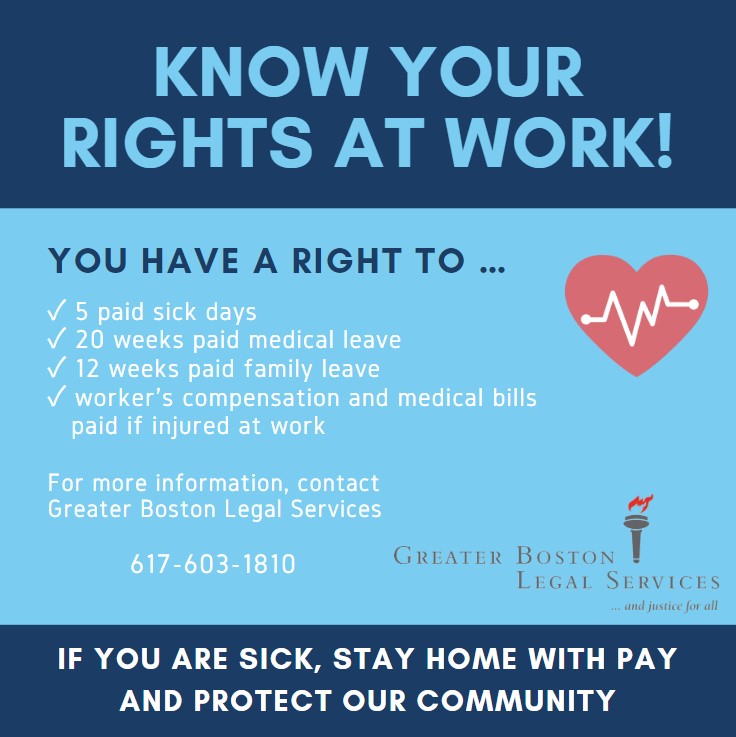 Defending Workers' Rights with Paid Family Medical Leave
After surgery last year, "Paula" was fired from her job. La Colaborativa referred her to Greater Boston Legal Services, where a lawyer used the Paid Family and Medical Leave (PFML) law to get her re-instated and helped her apply for retroactive medical benefits to be paid during her recovery. 
Two years into the Massachusetts PFML program, too few employees are aware of their rights to paid benefits and job protection. As a result, they miss out on state benefits during life's most difficult moments, like Paula's surgery. Many employers have failed to inform their employees about PFML, discouraged them from taking leave, or retaliated, and some employers refuse to reinstate workers following leave. Some small employers simply don't know the new law exists. Medical providers often fail to mention it to families facing serious health conditions or the birth of a child. There is pending legislation to make improvements, but there remains an enormous need to improve general awareness and better compliance with existing law. In the meantime, GBLS' advocates are working to spread the word among workers and community groups.
In Their Own Words: Claudia Rivera-Gruvis, GBLS Intake Manager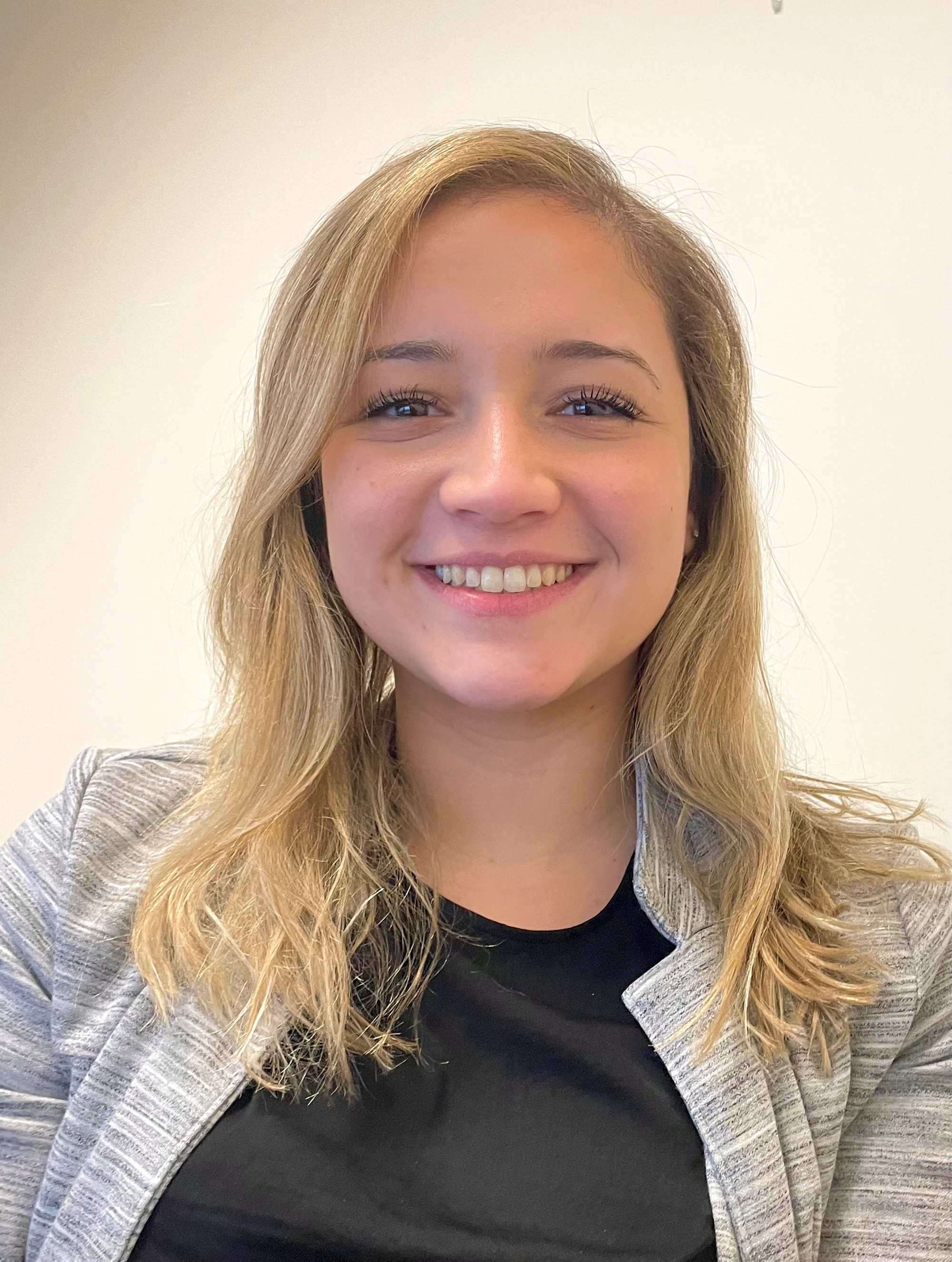 My name is Claudia Rivera-Gruvis and I have been the intake manager at GBLS for about a year. Before joining GBLS, I worked at Eastern Region Legal Intake (ERLI, the call center at Volunteer Lawyers Project/VLP). I started off as a legal advocate and then quickly transitioned into the senior intake specialist at VLP. As part of my role as a legal advocate, we had to learn about all the different areas of law and how to issue-spot a client's situation in order to provide legal advice under the supervision of attorneys. I quickly fell in love with the job. I got to help people every day and help our clients empower themselves against some of the unjust systems they face. 
During my time at the call center, I constantly thought of ways to improve intake to make it less of a barrier for our clients who are already battling so many different systems at a time. I started to burn out, though, because we had to turn away so many people who needed help. When I saw the posting of intake manager at GBLS I felt the position was made for me, and I had the opportunity to put my experience to work and create a system that bridges the gap for our clients to efficiently and quickly receive legal aid services. 
Ultimately, I am passionate about helping others, especially those in underserved communities. GBLS is a prime example of being zealous advocates for our clients and I am honored to be a part of the work. It is important for GBLS to have a strong intake system because of our clients. Our clients call with a legal issue, but 9 out of 10 times they are also going through a multitude of additional issues. They may have trauma or mental health issues and it is important to have a system in place that is easy for our clients to navigate. Having a strong and efficient intake system is a step towards increasing access to justice. 
I want to ensure that I am creating a system that is fair and reachable for the clients that we serve. I don't want to create a system that is yet another barrier for our clients.
Launching at the end of this summer, we will have a dedicated unit at GBLS whose sole work is to do intake and ensure that each unit at GBLS is getting the cases that meet their case priorities and expertise. Streamlining and centralizing the intake process will ensure that clients know exactly how to reach us for services. It's really a collaborative effort between my team and the substantive units, especially in the beginning months post launch, to tweak and change the system until we find what works best for GBLS. We hope to go live by the end of August, or after Labor Day.
The biggest challenge I have faced in reimagining GBLS' intake system and making my vision a reality is the different needs of each substantive unit at GBLS. In an ideal world, I would create a centralized screening unit staffed by 15 intake specialists who would have the capacity to do a lot more during a phone call and accommodate to each unit's specific need. Unfortunately, due to resources, that is not our reality, so I have had to find a balance between what each unit wants, what is realistic, and what will actually make this system effective and set it up for success. 
One of the primary benefits of our new intake system is that we will be able to promote one single number, one point of contact for clients to reach us. We are also currently working on a plan to serve walk-in clients, so that we can be inclusive and be able to serve those who may not be able to call the intake line. As part of the intake process, we will also be gathering data of those clients whom we cannot serve. This data will be crucial for us to be aware of any emerging trends or issues happening within the communities that we serve. 
Outside of work, I am currently a year and a half into getting my masters in Mental Health and Counseling part-time in an online program at NYU. When I find time, my absolute favorite thing to do is baking. I love challenging myself with new recipes and especially love decorating cakes. I have recently found that I have a good hand for piping intricate frosting patterns. I also enjoy binge-watching Netflix shows, reading and going to the gym.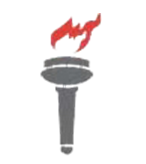 Greater Boston Legal Services provides free legal assistance in civil (noncriminal) matters to low-income families and individuals in the Greater Boston area, helping people access the basic necessities of life, including shelter, healthcare, and safety from abuse.
Please consider making a gift to GBLS to help make "justice for all" a reality for our most vulnerable neighbors. Thank you for supporting civil legal aid!