Winter 2022 Newsletter
Dear Friends,
I hope this communication finds you healthy and embracing the season's opportunity to rest and reflect. I have been reflecting on the tremendous accomplishments that GBLS has achieved this year through the hard work of our dedicated advocates and in partnership with our supporters and collaborators. From helping families stay or become stably housed, to ensuring the safety of domestic violence survivors, to protecting immigrants' rights, to ensuring that students are able to receive their education, GBLS' attorneys and advocates are on the front lines of protecting community members when they need our help the most.
This is also the time of year when we look to our supporters to help ensure that even more people will be able to receive free, effective civil legal aid from GBLS in the coming year. Your gifts make a difference. If you have already donated, thank you. If you are able to support GBLS and its clients today, please donate here. Again, thank you.
Inaugural Jack Ward Community Forum Highlights Progress and Continued Need for Racial Justice Efforts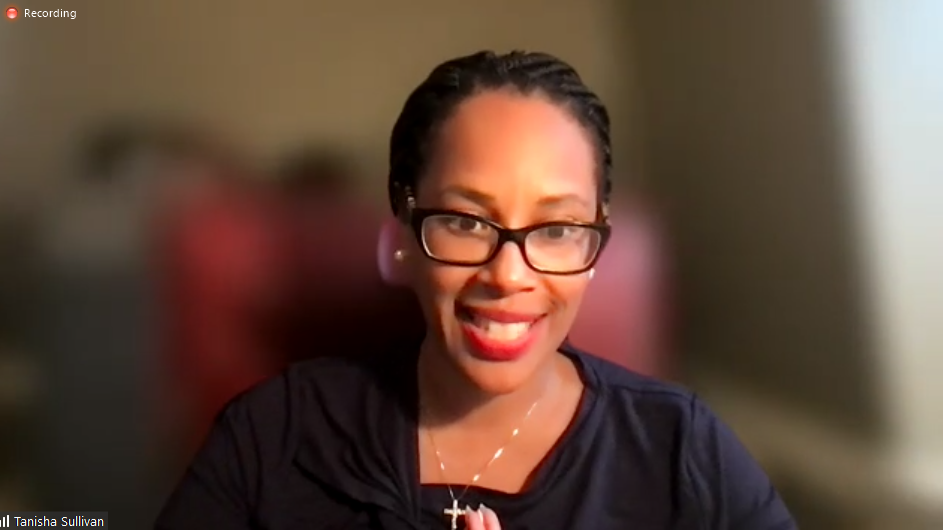 GBLS held the inaugural Jack Ward Community Forum on November 1, 2022. Named in memory of John "Jack" Ward – a beloved long-time member of the GBLS staff – the forum sponsors speakers and programs about social justice and in strengthening the bonds both within the GBLS community and with those we serve. Jack excelled in bringing people together, teaching and mentoring current and future leaders of GBLS. The Jack Ward Community Forum continues his legacy of working as a community to build a more equitable society.
This year's Forum featured keynote remarks from Tanisha Sullivan. Tanisha was born in Boston, grew up in Brockton and attended Thayer Academy in Braintree. She graduated from the University of Virginia with a degree in Government and then attended Boston College, where she obtained both her J.D. and M.B.A. Tanisha has practiced law in large firms and life sciences companies in Greater Boston and New York City. From 2013-2015, Tanisha served as Chief Equity Officer for the Boston Public Schools. In 2017, Tanisha was elected to serve as President of the NAACP Boston in a volunteer capacity. At the NAACP, she has continued to lead the organization in its fight for racial, economic, and social justice with a data driven and solutions-oriented framework. As a civil rights organization, voting rights is a priority for the NAACP, and Tanisha has led efforts to expand access to the ballot box and make our communities more representative. More recently, Tanisha worked alongside GBLS staff on educational equity issues within Boston Public Schools.
At the Forum, Tanisha discussed her experiences growing up in Boston, her personal journey to working with the NAACP, and the changes she is seeing in the area today. Though there remains plenty of work to do if we are to realize a more just and equitable society, Tanisha expressed optimism about the future, while stressing the need for everyone to work together to build a better and stronger community.
Thank you to the speakers, attendees, and organizers for participating in this thoughtful conversation! We hope to see you at the next Forum.
Behind the Scenes: A Conversation with Carlos Solorzano, Grants & Staff Accountant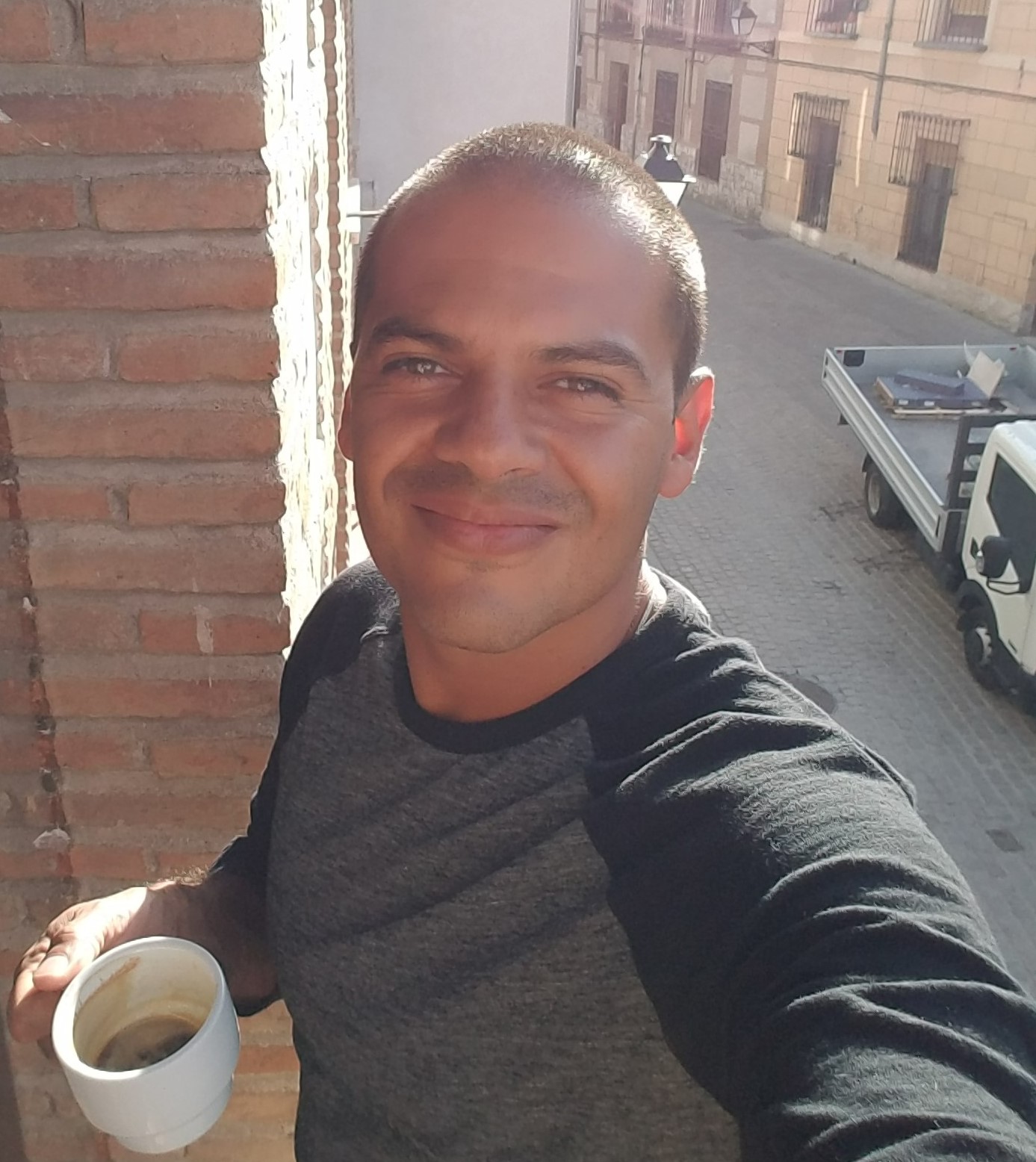 The adage about raising children also applies to running a civil legal aid organization – it takes a village. While GBLS' legal advocates are on the front lines of providing services to clients, there is a small group of dedicated villagers in the background making sure that the organization is operating smoothly, that bills get paid, and the lights stay on. Carlos Solorzano is one of those proverbial villagers. 
GBLS: You're one of the newer members of GBLS' Accounting Department. How long have you been at GBLS, and what brought you here?
Carlos Solorzano: I have been at GBLS since February 2020. I have been working in Grant Management for more than 13 years, so when I found GBLS I thought it was a good fit given the grants component, plus it would give me the opportunity to learn more accounting, which I hadn't the opportunity to work on closely before.
My job title is Grants and Staff Accountant. I manage the billing of a portfolio of federal and state funded grants. Together with our CFO, I also work on budgeting and overseeing the grants expenditures. In addition to working with grants, I am GBLS' point person for Accounts Payable.
GBLS: How did you get into your line of work? What do you like most about it?
CS: I did my undergraduate degree in Mexico, and majored in Business Administration. I also completed a MS in Project Management from Northeastern University. My field of study has always led me to finance related positions, previously as Financial and Grants Administrator, and now in Grants and Accounting.
Accounting is fairly new to me and I am always learning. This is what I find most interesting about my current position.
GBLS: What about GBLS' work or mission resonates with you?
CS: The legal field is new to me. However, I very much appreciate the work of our advocates and the support they give to people in need. I think this is a very noble work.
GBLS: What do you like to do for fun?
CS: I like to spend time with my family. I enjoy driving them to soccer games and spending time together. In my personal time, I play soccer, and I compete in triathlons as a member of a triathlon team.
Thank you for all you do for GBLS, Carlos!
GBLS Recognized by Elder Services Community Partner

GBLS as a whole - but specifically senior attorney Betsey Crimmins - has been selected as the recipient of this year's "Friend of Minuteman Services" award, an award that acknowledges contributors and collaborators that promote healthy aging across the Commonwealth.
"This year, we have selected Greater Boston Legal Services as the recipient of this award in appreciation of your tireless work to provide legal assistance and advocacy on behalf of low-income individuals and families. We have been awed by your efforts over the many years, but perhaps never more so than in response to the unique challenges brought on by the pandemic."
We are grateful to be the recipients of this recognition and proud of the impact Attorney Crimmins makes for her clients. Thank you for your important work, Betsey!
"It was truly reassuring to have you with us"
The dedicated advocates at GBLS often receive thank you messages from the clients they serve. Here is a letter from one such client.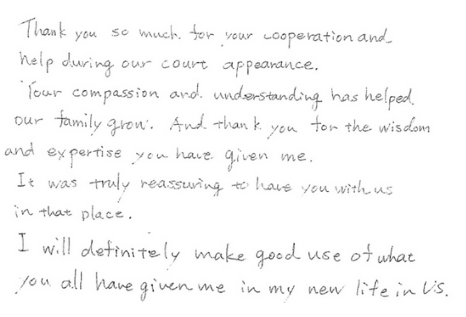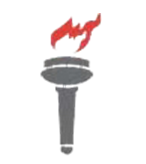 Greater Boston Legal Services provides free legal assistance in civil (noncriminal) matters to low-income families and individuals in the Greater Boston area, helping people access the basic necessities of life, including shelter, healthcare, and safety from abuse.
Please consider making a gift to GBLS to help make "justice for all" a reality for our most vulnerable neighbors. Thank you for supporting civil legal aid!